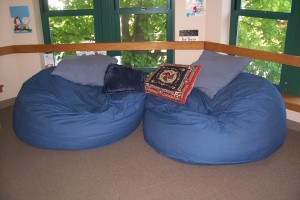 Students in Grades 7-12!
Did you know there are two state-wide competitions in which you can vote for your favorite recently published books?
Isinglass Teen Read Award (Grades 7-8): information and current list can be found at: Isinglass Award page
The Flume Teen Book Award for Grades 9-12, sponsored by the N.H. Center for the Book. More information can be found at the Young Adults Library Services website: http://yals.nhlibrarians.org/book-awards/flume/
Teen readers in grades 9-12 are encouraged to nominate books for the list, then students read the books on the list and participate in voting for their favorite title by April 2020.
To read them as free downloadable eBooks and audio books, use your 14 digit library card to sign in at NH downloadable books. Or use the Libby app.
Summer Listening! Free audio books all summer for Teens available from SYNC. Two titles become available each week starting April 30 in 2020. SYNC is a free summer audiobook program for teens 13+. SYNC 2020 will use Sora, the student reading app from OverDrive for android and iPad. Titles can be downloaded with the app, or for other devices and desktops, listened to via https://soraapp.com/ Sign up at https://www.audiobooksync.com .
A list of 2020 audiobooks and dates available is at: https://www.audiobooksync.com/2020-sync-titles.
Depending on progress with COVID 19, there may be copies of suggested Kearsarge Regional High School and Middle School reading lists, and the books or audios available. Or look for downloadable copies at nh.overdrive.com.
Get your book early to have the best choice! If we run out, we can order from other libraries but this takes at least a week. You can check the availability and reserve your copy using our web catalog link.
Student volunteers welcomed. If you need to finish your community service hours, give us a call. You must be age 14 or older. See volunteer page https://www.warner.lib.nh.us/how-do-i/volunteers-in-the-library/