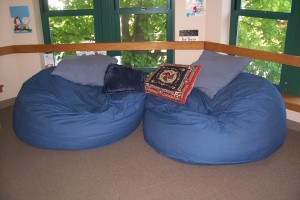 Students in Grades 7-12!
Did you know there are two state-wide competitions in which you can vote for your favorite recently published books?
Isinglass Teen Read Award (Grades 7-8): information and current list can be found at: the Barrington Library's Isinglass Award page
The Flume Teen Book Award for Grades 9-12, sponsored by the N.H. Center for the Book. More information can be found at the Young Adults Library Services website: http://yals.nhlibrarians.org/book-awards/flume/
Teen readers in grades 9-12 are encouraged to nominate books for the 2019 list, then read the books on the list and participate in voting for their favorite title by April 2019.
The Spring 2015 winner was Eleanor & Park by Rainbow Rowell.
To read them as free downloadable eBooks and audio books, use your 14 digit library card to sign in at NH downloadable books.
Copies of High School and Middle School reading lists, and the books or audios you need are available each summer. Get your book early to have the best choice! If we run out, we can order from other libraries but this takes at least a week. You can check the availability and reserve your copy using our web catalog link.
Summer programs for adults, and Grades 7-12?
In the past we have had special activities in summer for teens and adults. Game days, Fly casting practice, Comic creation, a Trivia Bingo activity, and a "Frozen T-shirt Meltdown contest" are typical activities. Due to low numbers attending, we are not currently able to organize any summer activities for these ages. Do you have suggestions? Want to help? Please contact us.