Covid 19 corona virus information: At times during the Pandemic there may be no lending of physical items from the library, so we and the NH State Library are working to enhance online access to resources. This page list some of your options, and others may be found on the Kids page. Decisions on closures and quarantines will of course be made by officials in the state and our local communities after careful consultation with health authorities.
You will need your library account information to use many of these resources. Forgot your information? Use the request form on the Request Account Information contact page.
Need help to access these resources or want to let us know about others? Contact us.
Films
Kanopy movie streaming service for Library card-holders is a new feature we have added during the Stay-home period of COVID 19. Sign up here with your library card at warnernh.kanopy.com. There is a limit of three adult films per person per month due to budget constraints, but there are also "credit-free" selections that can be viewed without using your "Credits". Each film you select to watch will be available to view for 3 days as often as you like.  Kanopy Kids content is unlimited. The Library pays a fee of $5 for each 30 days for each account who uses Kids content. More about signing up for Kanopy Movies. 
Other free film sites to try when you have used your Kanopy credits: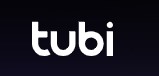 tubiTV.com
Thanks to the N.H. State Library and some of the Library's special funds, library card holders in Warner have access to all of the following (passwords required for some).
Downloadable Audiobooks, eBooks and Magazines
(Works for mobile devices and PC's and Macs) at http://nh.overdrive.com (requires login access code – contact the library). EPUB and Kindle ebooks, magazines and mp3 audio books available.  The 25 downloadable magazine titles are now also available using the Libby for OverDrive app.
More information…
Newspapers and Magazines:
Indexes, full text articles, and other resources from EBSCOhost . Search by topic, magazine title, date, etc.
Contact us for username and password, or log in to your.
EBSCO includes NoveList (Novel List) book and author information, and reading suggestions. Uses the same password or library card access as for other EBSCO resources. Novelist Plus includes non-fiction.
Use NoveList K-8  to find out about books, series, and authors for youth.
You can sign in with your library card
View or download complete issues of a selection of 25 subscriptions from nh.overdrive.com   (in a browser or use the "Libby for OverDrive" app)
The following resources are Funded by the Library's Eleanor Cutting fund:
Language Learning:
Transparent Language Online. Personalized lesson tracking and vocabulary practice.
Sign up using your library card and email address.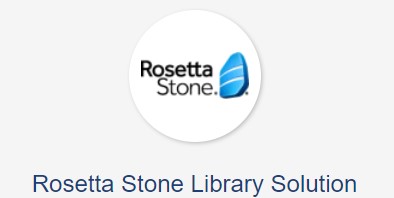 NEW! Rosetta Stone Library Solutions language learning is available during COVID 19 for NH residents. You will need to create a free account.
Genealogy:
HeritageQuest (log in to your account for quick access or get the username & password for http://heritagequestonline.com)
Ancestry Library Edition: Available NOW when you log in to your library account
Other:
Free online Driver's Education tests
Note that some details may vary by State
Local Newspapers
The InterTown Record
Warner's New Paper (1998-2010)
Kearsarge Happenings (2009-2014)